Star Wealth Group Inc. (OTCQB: SWGI), established in the year 2014, is a U.S. Securities and Exchange Commission ("SEC") reporting public company and is listed on USA OTC Markets. We are a leading independent business and asset management provider headquartered at United States of America with focus on global investment and asset allocation services for high net worth individuals and enterprises. We connect and serve high net worth individuals and enterprises distributing onshore and offshore fixed income products, private equity products, real estate and multi asset portfolios. Star Wealth Group offers institutional and wealth investors maximum exposure to high-potential opportunities, providing a wide range of solutions to meet institutional and wealth investors' needs inclusive planning of business and operations strategies; resources integration and consolidations, mergers and acquisitions, business management and transformation; risk management and strengthening internal controls. We manage businesses and assets across various sectors, including financial services, real estate, manufacturing, capital markets and others.

As a member of active key market player, we are actively setting up a regulated fund to consolidate the businesses and projects in an integrated platform, providing additional transparency and security on the interpretation of companies activities. The well regulated structure presenting flexible and innovative plans for our stakeholders.
Above all, Star Wealth Group Inc. provide a wide range of solutions to meet institutional and wealth investors' needs inclusive planning of business and operations strategies; resources integration and consolidations, mergers and acquisitions, business management and transformation; risk management and strengthening internal controls. We can also set up jointly managed fund with domestics and overseas asset management companies to engage in portfolio management business and fully utilize the advantages in resources of various parties. We provide quick development and delivery of solutions to deal with the rapid changes in the financial markets.

On top of that, Star Wealth Group Inc. focuses on providing investors' sophisticated and state-of-the art investment strategies and alternatives by consolidating and integration of business opportunities, resources, systems and technologies with a synergize platform. The initial phase of the platform will involve broad range of real estate buy sale, development and loan investment projects over Mainland China, Hong Kong, Southeast Asia and major cities around the world. We are committed to providing our investors with diverse categories and types of properties and loan funds, assisting our investors to invest in high-quality property and loan projects. The synergize platform creates business opportunities and bridge the connection between the institutional as well as high net-worth individual investors. Our sophisticated synergize platform will enable our investors to generate business to business (B2B), business to client (B2C), client to business (C2B) and client to client (C2C) opportunities, creating additional stream of proceeds from broad range of connection and networking.
Vision and Mission
To create sustainable earnings from a balanced and high-quality diversified assets investment portfolios and loan projects.

To be the leading platform and main market player for secured investing and trading property and loan investment products.

To seek optimum wealth creation opportunities for shareholders and stakeholders.

To be our clients' most valuable asset by creating an asset and business management firm that provides relevant solutions with the goal of the clients' financial well-being.
Performance & Accountability
Innovation & Entrepreneurship
Business Model
Star Wealth Group Inc. developed a unique business model driven by both strategic investments and financial investments. Strategic investments aim at holding over the long term and focus on strategic sectors to build and optimize the portfolio while fostering pillar businesses. Financial investments are driven by financial returns with a proper mix of products or target portfolios. Synergize platform creates business alignment, funding support, as well as resource sharing, in which aids Star Wealth Group Inc. in better cope with volatility and risks in the market, seize opportunities, and further enhance the value creation.
Investment Philosophy
"Star Wealth Group Inc. is a prominent global assets management firm recognized for its excellence in investment portfolio management, innovative and personalized investment solutions, and its ability to surpass client expectations."

Star Wealth Group Inc. offers a broad spectrum of investment strategies across asset classes, styles and capitalization ranges. Star Wealth Group Inc. is a research-driven investment firm. We believe that disciplined, methodical analysis and the consistent application of a rigorous investment approach produce superior performance. Our active management model stresses teamwork and the free exchange of ideas among a group of highly experienced investment professionals.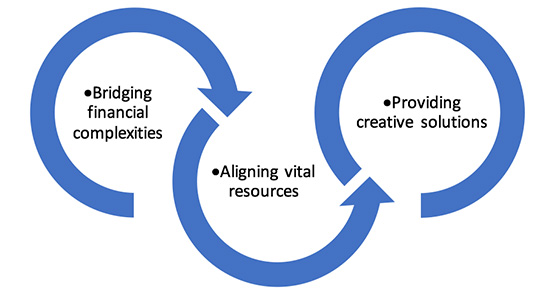 Experienced board and Management Team
Our team is comprised of highly experienced and certified professionals from very specialized finance fields, ranging from private equity to investment management and venture capital administration. From risk management to investment planning, capital allocation and many others, we strive to customize the most viable investment options for our clients, prioritizing on capital appreciation and financial freedom. Sourcing for the most up-to-date information, we pioneer patterns and trends in the market to consistently keep our clients ahead of the game, thus reaping every opportunity possible. Pooling the best of the best from the industry, our team has an excellent track record over the years for service excellence and invaluable business advices, thus earning our meritorious reputation in the face of the capital market. With over a total of twenty years of experience in international emerging markets, we are committed to our vision to emerge as a leader in the market.

The principal members of the Fund Manager have an extensive and proven track record in the areas of fund management, fiscal responsibility as well as development, acquisitions and financing of investments on a large and small scale in the real estate sectors. Third party investors can be confident that their funds will be deployed in a timely manner to our pipeline of carefully, researched projects and assets. Our fund lineup provides access to an extensive list of portfolio managers who cover a number of investment styles and a broad range of mandates across various assets classes and industries.
Star Wealth aims for creating value by solidly grounded fundamental research, strives to contribute a mature and outstanding investment research team. Meantime, our team has the comprehensive understanding about global capital market, domestic macro-economy and leading industry, furthermore, the leading position in financial innovation products, all these together could bring Star Wealth with significant researching source and foundation.

Star Wealth team will take advantage of subjective initiative, improve independency and prospection of investment research, and create value for clients. Our team focuses on contributing customer service system, improving fund investment operation system and service process and strives to provide quality and convenient investing experience to investors. Our client service team is efficient, courteous and prompt, and we pride ourselves in our ability to provide straightforward advice. We get to know you and your investment goals to offer the most appropriate fund to meet your needs.