Alibaba's successful Hong Kong IPO and the CEO's perspective on future development
12 December 2019
HONG KONG: Three months after suspending its second initial public offering (IPO) due to the protests in Hong Kong, Chinese giant Alibaba has finally launched its IPO on the Hong Kong Stock Exchange (HKEx) on 15 November 2019. Throughout its 5-day IPO, Alibaba managed to raise about HK$88.04 billion funds, with retail investors oversubscribing to its IPO. It is the second largest IPO of 2019 so far, second only to the energy behemoth Saudi Aramco, which raised US$ 25.6 billion (or HK$199.79 billion) through an IPO on the Riyadh Exchange, on 11 December this year. As of 11 December, price of shares in Alibaba surged 5.3% from HK$187.60 to HK$197.70 per share.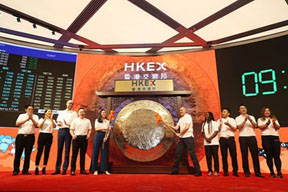 "I think this will be a very important milestone for Alibaba. Hong Kong will be a bridge between China and the world. Alibaba will be committed to position Hong Kong as an important hub for our global strategy. We are very happy to share growth opportunities with investors from Hong Kong and China." said Alibaba CEO Daniel Zhang during the interview with South China Morning Post.
When asked about Alibaba's long-term strategy, its CEO replied that Alibaba had evolved into a platform that enables trading and transaction online, but Alibaba is attempting to do more than that. It wants to help business partners transform their traditional business into digital business through elevating their sales, transactions, trades, product innovations, cloud-based system operation, and supply chain management into the era of digital economy.
Daniel believes that every business from every industry will be cloud-based in the future society as all companies need to generate data from their businesses and create value from the data. The CEO expressed his view on the challenging globalization during the interview, "Globalization is a very important strategy for Alibaba in the coming decades. First, we will leave one leg in China to leverage the power of China's consumer demand and China's manufacturing supply to fulfill our global dream. Second, we will explore opportunities in some local markets like some Southeast Asian and European countries. We want to be an enabler, to share our capabilities, share our know-how with them, and help local talents and businesses to be the next Alibaba."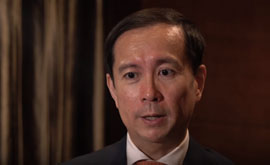 Alibaba said in its prospectus that it plans to use the funds raised in the IPO to expand its business into consumer-focused services like travel booking and video streaming, as well as business-focused services like supply chain, logistics, and payment ecosystems. The company is also working to increase its investments in cloud computing and machine learning to develop its "Alibaba digital economy", which it states has penetrated 70% of the Chinese population.
Source from:
https://www.scmp.com/video/economy/3039602/alibaba-chairman-daniel-zhang-companys-ipo-and-global-expansion-during-us
https://www.businessinsider.my/alibabas-hong-kong-ipo-has-launched-at-us24-a-share-read-the-ceos-full-letter-to-interested-buyers/
https://fortune.com/2019/11/26/markets-alibaba-ipo-hong-kong/
Saudi Aramco shares to begin trading after world's biggest IPO